CSP Invitation Guide
The Tenant must accept the CSP Invite
The Reseller should receive the CSP Invite from Westcoast Cloud (if this has not been received, click here for UK or here for IE)


Customer signs into the Customer Tenant
The customer must sign into their tenant to accept the invitation. (The account must have global admin privileges).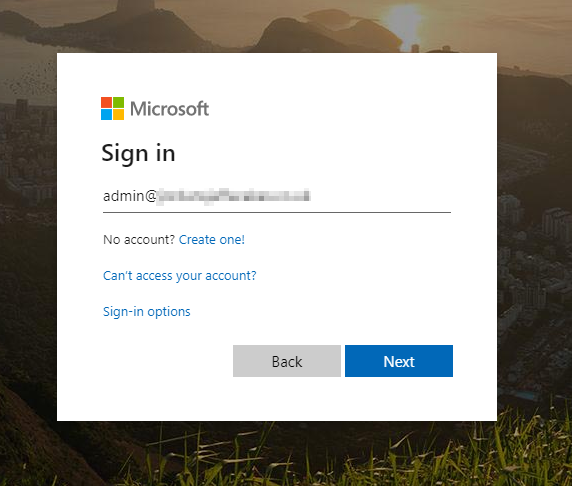 The customer reviews and accepts the invitation
When customers receive the invitation email and link to establish a Reseller relationship with the Partner, the customer first clicks on the embedded invitation link. The customer will be taken to their Office 365 admin portal, and are required to sign in using an admin account in order to accept the invitation. It's important for customers to understand that by accepting the Reseller relationship, the Cloud Distributor (Westcoast Cloud) will have delegated admin privileges for the customer and will be able to access the O365 environment.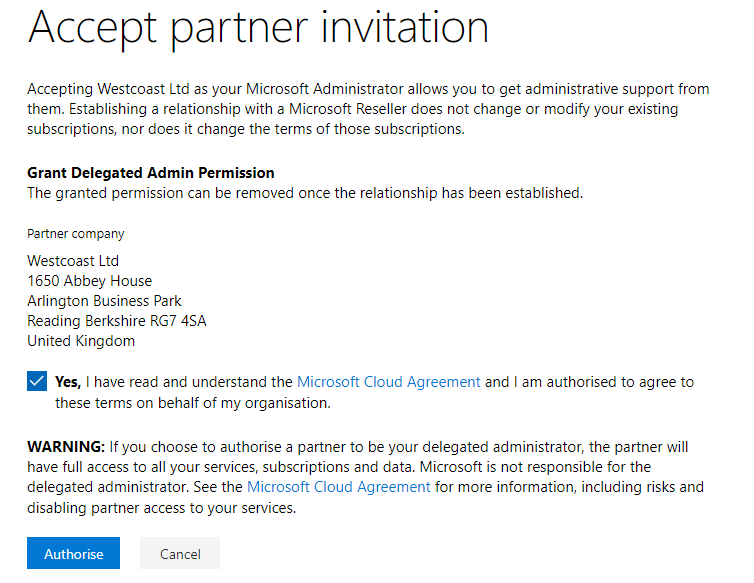 CSP Partner now shows up as a delegated admin in the customer's admin portal
After accepting the CSP invitation, the Cloud Distributor (Westcoast Cloud) will then appear within the customer's admin portal under Settings > Partner Relationships as a CSP and Admin.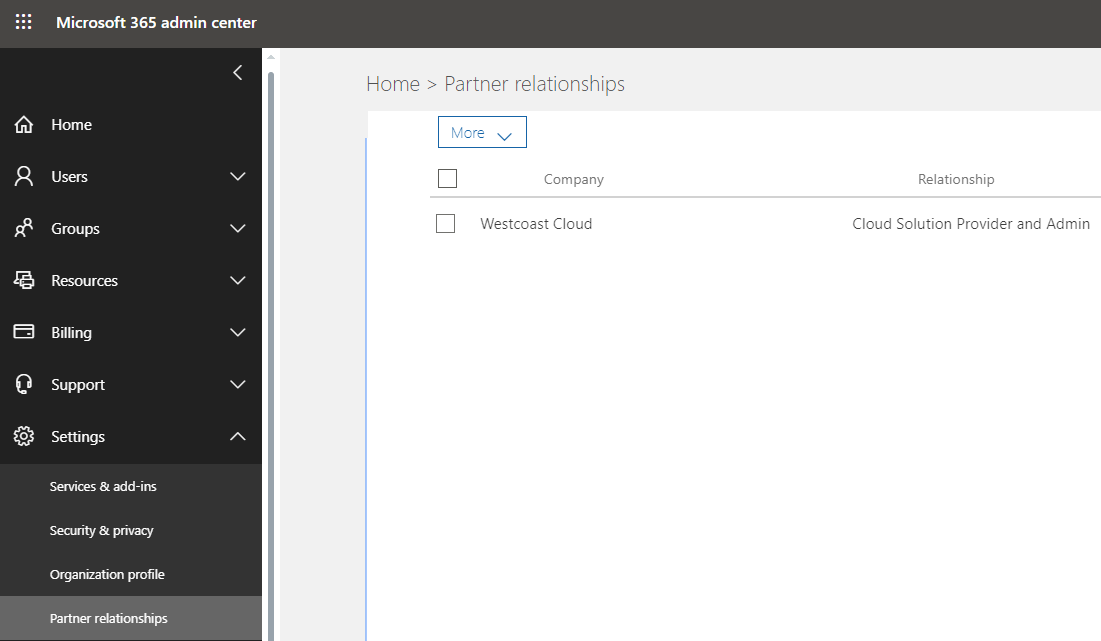 Remove delegate admin
A tenant can remove Westcoast Cloud's delegate admin access by clicking the Westcoast Cloud CSP in the admin portal and then selecting "Remove delegate admin". This removes Westcoast Cloud's access to the O365 environment and portals, however this is not recommended as it means we are no longer able to raise cases with Microsoft for the tenant.

Indirect Reseller Invite
For information relating to the Indirect Reseller Experience/Invite, please see this article.